CRM Integration: Know Who's Calling
Integrate your CRM with TeleCloud Phone System and know who's calling before you even pick up the call.


Integrate your CRM with TeleCloud –
Here's Why!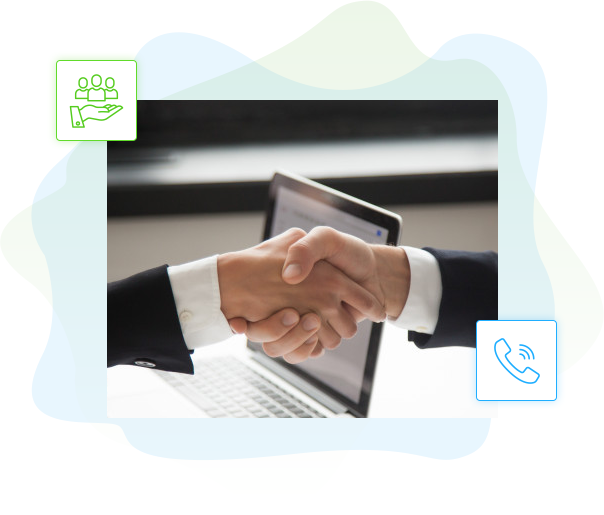 Integrating your CRM with TeleCloud lets you:
Automate Business
Tasks with CFD
Free your staff from tedious business tasks. Automate workflows with the Call Flow Designer (CFD) for quicker process completion.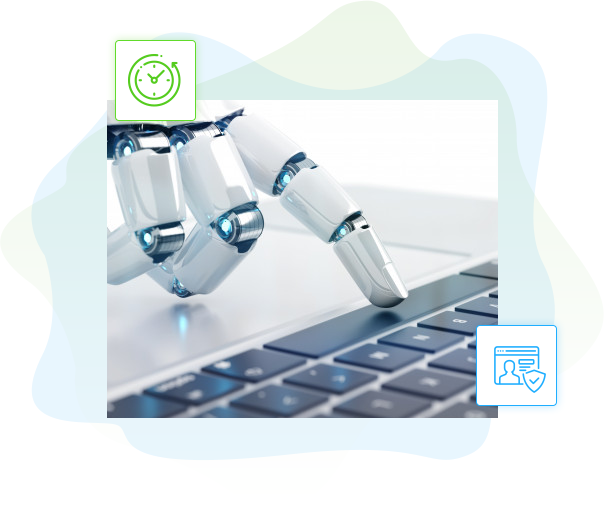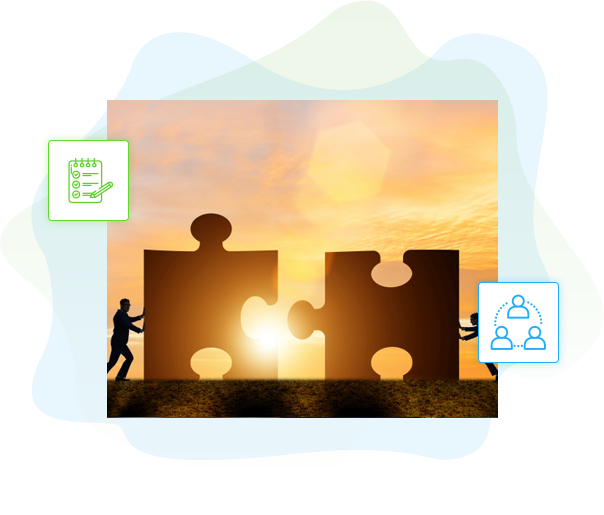 Inspire Your Teams & Agents
TeleCloud, when integrated with your CRM, inspires your agents and teams to build a reliable platform for effective business communication.
Security & Quality Businesses can Trust
At TeleCloud, you can count on crystal clear video & audio quality. This is due to our premium distributed cloud architecture. We secure your data via advanced technologies that are fully encrypted. So, you can trust that your personal conversations, business texts, and video conferences are 100% confidential. We adhere to the modern security standards to keep your data completely safe with us.
Seamless Interactions & Workflow
TeleCloud A.I. provides advanced recording systems, allowing users to easily record all their business calls for future reference. We also provide keyword recognition giving you real-time alerts in order for you to better interact with your customers. These alerts can notify you when a customer is disgruntled, looking for more services, is considering an offer, and much more!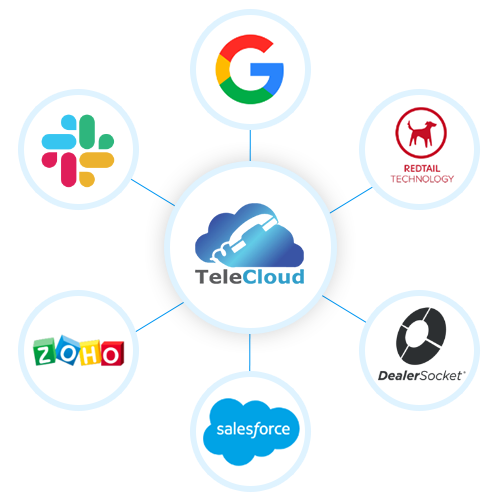 CRM Integration for Making
Business Communication Simpler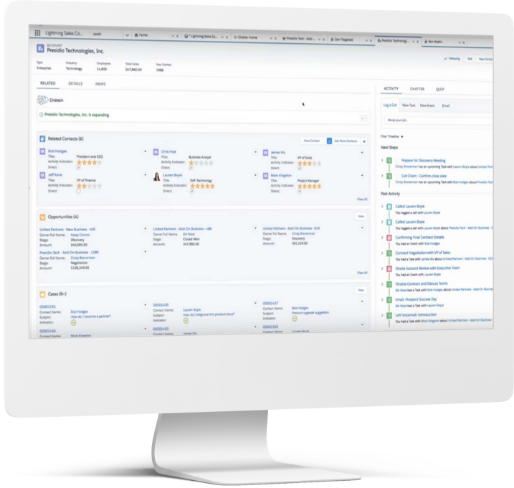 Effortless Collaboration with Multiple CRMs
When your sales team and customers connect, it should be a seamless communication process. TeleCloud has integrated with advanced business tools like Salesforce, Hubspot, Zoho, Elead, Office 365, Vin Solutions, and other platforms to give you the best communication tools for your business.
TeleCloud is trusted by thousands of businesses across the globe. Explore what they have said about us!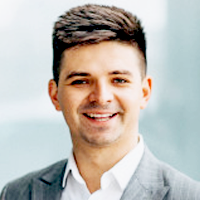 "Rusty at TeleCloud showed us how to minimize communication expenses, which has helped us in reviving our budget and saving funds for other productive activities. Our communication expenses went down right from $8000 per month to $4500 per month with their dedicated services. He went the extra mile to help us feel comfortable about our decisions."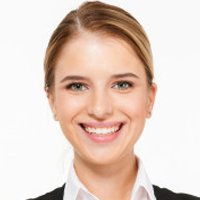 "Josiah and his team at TeleCloud are the best support team we have ever had the pleasure of working with. They are friendly and reliable. I could not have managed my business communication so well without their constant support. The transition was much easier than I expected! If you have a complex network and phone design I would highly recommend to request to work with Josiah and his team!"
Senior Network/Systems Administrator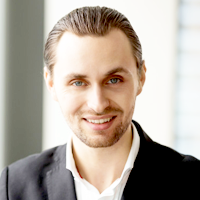 "We were tired of using an old phone system that didn't give us what we needed to keep us in constant touch with clients and users. TeleCloud ensures we have all the tools required to build proper communication with our business partners and clients."
TeleCloud seamlessly collaborates with multiple advanced business tools, including Salesforce, Hubspot, Elead VinSolutions, Zoho, and many other platforms. 
Give your Teams the Freedom to Work from Anywhere