Voice Over Internet Protocol is a sophisticated phone system that uses the internet to make & receive calls instead of using a traditional phone system. Enterprises highly trust this progression in the phone systems. Of course, some technical processes transpire behind the scenes for the deployment of VoIP benefits to the users.
Why VoIP is Getting an Upperhand in Business Communication?
VoIP lets you communicate on every channel that customers love. Besides, teams are so inherently connected in one place, that communication becomes a seamless process for the business.
Deep business & customer intelligence extracted via analytics makes VoIP even better for businesses. And, how can we forget how it automates those mundane business tasks.
Benefits of VOIP for Business
Some people might be skeptical about using VoIP for their businesses. They believe this technology is ideal just for gigantic establishments.
Also, many still believe that traditional phones are a better alternative for business communication. However, that's not the reality. Henceforth, discussing some benefits of VoIP for businesses would certainly clear the air.
Feel Free to Click on the Links Below to Skip Ahead to Any VoIP Benefit that you're Interested In!
Let's Check out these VoIP Benefits in Detail;
1. Reduced Costs
Cost-cutting opportunities are hailed by every business. One significant route to do that is via VoIP phone solutions. This progressive tactic can shrink the business costs almost by half. However, not every business will see the cost of nosediving. Just how the businesses differ, so do their requirements.
Stats shows, that The average savings a business should expect from adapting a VoIP system can range a lot, depending on factors including the business size and what system they were using before. Ballpark estimates put the saving in between 30% and 50%.
However, switching to VoIP will bring about substantial cost savings. And, that comes in two ways – direct & indirect.
Direct
a) PBX Price – An on-premise piece of hardware that connects landline phones in offices, costing organizations a huge sum of money. VoIP networks cut down this need for additional hardware. Communication is established using broadband.
i. SIP Trunking could be the solution to add advanced voice features to the existing phone system.
ii. SIP Trunk is a digital path that maintains voice searches, maintains existing phone hardware, manages easily, and activates services almost instantly.
b) Ongoing Expenditures – The unavoidable ongoing expenditures in business like repairs, taxes, maintenance costs can be avoided with the use of VoIP. Since this technology operates on an internet connection, it is easy to cut down these business costs.
c) Wiring Costs – VoIP networks allow data and voice on the same channel. It means the business can receive and send both data and voice alongside. Wish to go completely wireless?
VoIP services are even available in the app. Also, most VoIP phones use only one Ethernet to be connected. Businesses often opt for PoE aka Power Over Ethernet for more modular offices. Hence, no change in building electrical wiring is requisite.
According to estimates from Gartner, prices for cloud telephony (VoIP, in other words) can be expected to decline by between 3% and 5% annually.
Indirect
a) Additional Features – VoIP includes features like call transfer, call queueing, group ringing, call forwarding, and identical services, which are ultimately valuable for the business. However, these features are not incorporated in the PBX system. Businesses additionally pay for it.
Relate Read: SMB Telecom Services [How To Make Sure You Are Not Overpaying]
b) Cost Saving while Remote Operations – Another VoIP benefit for a business is that employees stay connected to the office phone system, even when working remotely. VoIP phone system features, including instant video calling, conference calling, and call-waiting shrink the total cost even when an employee works remotely.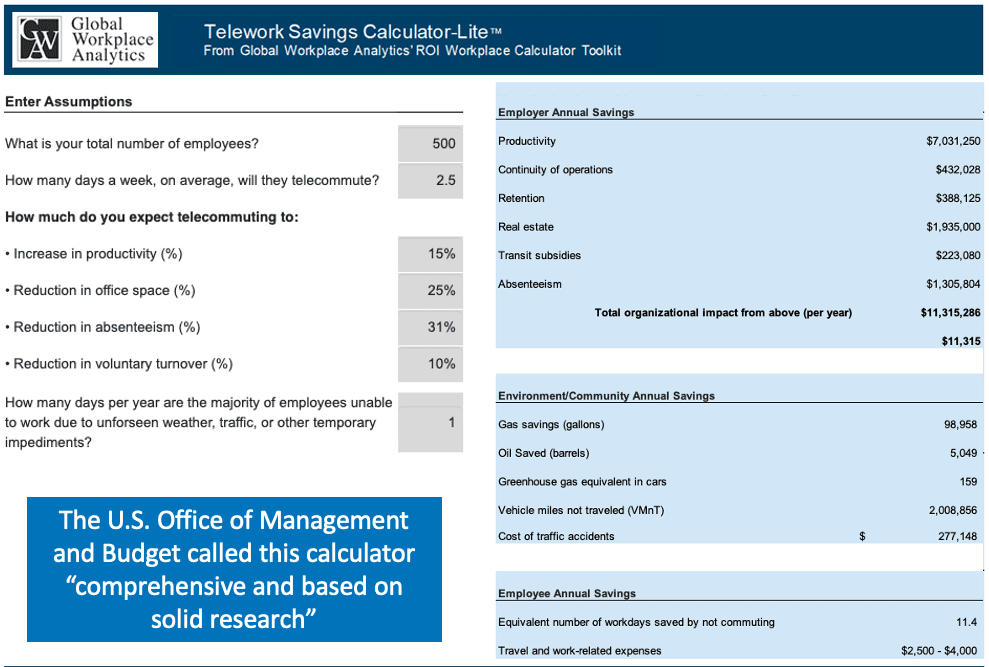 2. Softphone Flexibility
Programs installed on computers/smartphones/tablets/smart devices are called Softphones.
A perfect example of a Softphone is 'Skype.' The upside of Softphone for your businesses goes like this:
i. Less clutter on the desk space
ii. No supplementary cost
iii. Continuous connection with teams
iv. Apt flexibility
3. Inspire Multi-tasking
Communication gets better with VoIP in numerous behaviors. Users can send images, videos, files, documents all while being on the phone. Hence, the more meetings on VoIP, the merrier. This innovative technology connects users from across the globe.
4. HD Call Quality
The VoIP service when rolled out first didn't deliver such quality calls. The calls used to drop any moment, while the call quality was awfully poor. With the developments in the internet connection today, the quality of calls has certainly upgraded.
What ends up in a quality VoIP call?
Excellent internet connection with good bandwidth. Therefore, when using VoIP, look for a reliable internet connection. Remember, there should be no delays, disturbing background noise, and echoes if you wish to build robust business communication.
VoIP benefits for business are colossal, it puts emphasis on the actual meeting agenda. Credits to advanced audio compression and noise-cancellation microphones for making VoIP systems so powerful for business communication.
5. Comprehensive Portability
A VoIP number is also known as a virtual number, is completely portable. This means you can use the same number wherever you go. For people who travel a lot or work remotely, this should be more than welcome news.
Furthermore, if you are already using any number for your business and thinking of switching to VoIP? Well, if you are, then VoIP is what you should rely on. VoIP allows you to port your existing business number and use it for business communication upfront.
If your business demands traveling, switching to VoIP could be the best decision for your business communication.
What else?
Even in the event of changing the business address, businesses can retain the same VoIP number. Hence, amazing portability can be expected.
6. Simplified Accessibility
One of the biggest VoIP benefits for businesses is that it offers simplified accessibility. The unique upside of VoIP is to deliver the ability to make calls from anywhere across the globe. So, upon answering the calls, VoIP helps you build stronger communication. And, when they are left unanswered, it goes straight into the voicemails.
i. Remote accessibility gives more flexibility to businesses. Isn't that the best option to keep your employees productive, irrespective of their locations?
Even when you operate remotely, backing up your business with such a robust business communication tool like VoIP helps. With a VoIP phone system, employees don't have to be physically available at the workplace. They can work remotely using their smartphones and tablets from almost anywhere.
7. Innovative Features
Advanced features like call transferring and auto call attendant give more power to business communication. VoIP even allows the one-person process to project the image of a full-fledged company.
The auto-attendant feature makes you look way bigger than you are. For instance, you are just a sole proprietor, but using this innovative tool called auto attendant, you can make yourself perform like several departments.
Related Read: 50+ VoIP Features to Improve Business Operations
8. Accelerated Scalability
Out of all VoIP benefits for businesses, higher scalability is often considered the most lucrative one. No business will deny the significance of an advanced phone system for a growing business.
VoIP phone systems build stronger business communication without buying expensive dedicated lines or hardware.
You can make the most of VoIP by toggling your preferences immediately, without investing in expensive hardware.
9. Enhanced Staff Productivity
VoIP technology improves staff productivity. VoIP features virtual meetings, conduct international conferences, exchange documents, share important data, conduct video conferencing altogether in one place.
VoIP technology has significantly impacted business communication. It has given the business much-needed voice clarity. This virtual connection is way more reliable than traditional phone conversations. Plus, the technology is persistently progressing. Earlier VoIP versions were not so good with voice clarity.
The distorted calls, then, disrupted the smooth communication in the business. Dropped calls and lagging transmissions are not an issue in business communication anymore.
However, these are not the concerns with today's VoIP. It is way systematized and advanced now.
10. The Bonus Section: Hidden Benefits of VoIP
Global Access & Easy Portability
VoIP solutions offer Worldwide Access. Businesses are exploring the benefits of remote work in exchange for smaller office spaces, lower utility costs, etc.
Furthermore, businesses are also discovering the benefits of VoIP solutions that allow their employees to telecommute so effectively. VoIP phones allow employees to remotely utilize your office's voice, fax, and data services via the intranet.
VoIP technology has become highly portable, allowing users to connect from home offices and abroad. What's more, your employee's number follows them to their new home office when they make the change.
Businesses are likely utilizing various technologies to enhance operational efficiencies. VoIP integrates easily with a wide variety of existing business systems.
With VoIP, you won't have to modify your existing applications or IT infrastructure to take advantage of the benefits.
Easy Installation & Low Maintenance Costs
Another important feature of VoIP is that these phones are easy to install and come in handy for those who do not know much about technology. Furthermore, you don't have to hire any expert technicians to run wires throughout your office. With VoIP, all you need to do is plug it in.
VoIP solutions also make it easy to add new users, and a web portal makes moving, adding, or changing your system's configuration much easier. All of these benefits mean maintenance is straightforward and rarely requires professional assistance.
Since all calls use a converged data network instead of dedicated phone lines, creating and participating in conference calls are made much easier with this feature of VoIP.
With VoIP systems, it's possible to take part in conference calls if your business uses a traditional phone system.
Conclusion
VoIP benefits for businesses are incredible. Businesses are switching from that old copper-wire system to VoIP phone system for these two basic reasons:
i. Diminished costs
ii. Bandwidth proficiencies
VoIP, unlike traditional phones, allows users to deal with both the data and voice. And, it just requires a robust internet connection for the same. We can call it an appealing alternative for today's businesses.
It's an affordable and lucrative option for businesses to experience communication at diminished cost, utmost voice clarity, and uninterrupted business interactions.
VoIP for businesses includes voice calls, emails, web conferencing, faxes, and even virtual meetings while texting. This technology has offshoot advancement in businesses, without paying off too much.