Did you know that your VoIP system can really save you money and make your business more productive? VoIP solutions for workplace communication are generally considered the most powerful tool to increase the profitability and productivity of your business.
How?
While many businesses simply consider their phone service as just another bill they have to pay every month, a reliable and robust Unified Communications Phone System is crucial to operating a business. This, however, does not have to be the case. Updating your telecommunications systems can help your bottom line in every way possible.
To see how to let's move a little deeper into the ways in which a properly designed Unified Communications Platform can improve your bottom line;
Unlike conventional phone systems, VoIP sends and receives calls through the secured internet connection of a company. This method converts audio signals into digital data.
While service providers allow their users to get connected using internet-based lines, almost all business VoIP telecommunication systems are also capable of being utilized with PC softphones, mobile, and more.
Since VoIP calls can be made directly from your computer, companies can easily integrate advanced routing features such as tracking, data analysis tools, and reporting software- that are quite difficult to deploy when using conventional calling infrastructure.

These features are quite indispensable for a variety of common business operations, from inbound customer service-related calls to outbound sales and marketing. As they generate data-driven insights that can enhance team productivity and streamline marketing operations.
As a result, VoIP services have become quite popular with entrepreneurs who want to expand their call center execution while also securing high Return On Investments.
How can a VoIP system improve your bottom line?
The popularity and demand for VoIP Services are evolving at quite a blistering pace. Also, according to Transparency Market Research, the global market was to expand to upwards of $136 Billion by 2020.
In part, this growth is the result of the increased competition for having unified communication and related solutions. And now, in a post-COVID business environment, savvy business owners and IT professionals know more than ever the need for effective remote communication and flexible options. This has prompted businesses to improve their overall call quality by incorporating new features and lowering the cost of their services.
What more??
Now that you know the importance of workplace communication, let's now discuss the ways to improve your bottom line using telecommunication.
Here's how Workplace Communication improves your bottom line:
Low Upfront Cost

Call Recording

Device Friendly VoIP System

Mobility

Scalability

Integration & Collaboration

Auto Attendants

Voicemail Notifications

Disaster Preparedness

Hunt Groups
Let's discuss these points in detail;
1. Low Upfront Cost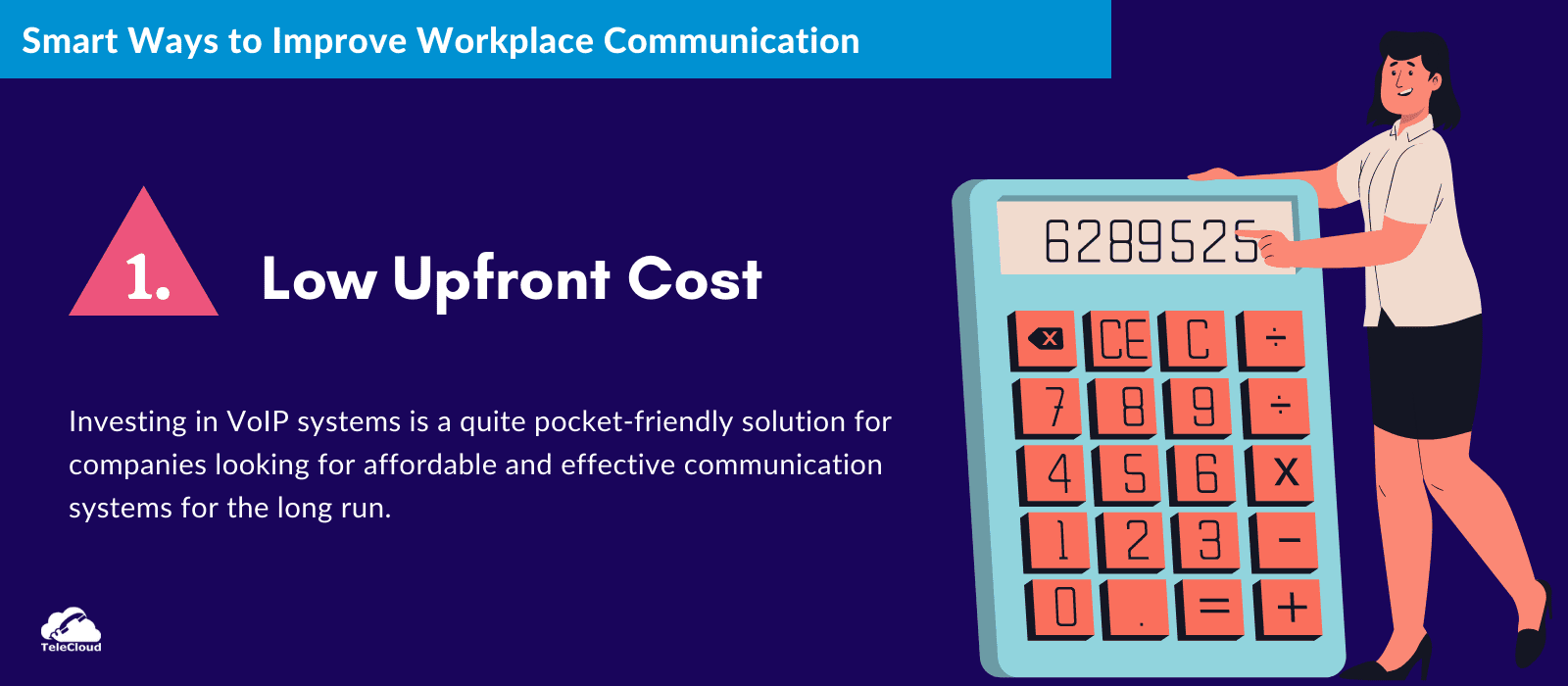 Upfront costs with purchasing and deploying a VoIP system pale in comparison to traditional phone systems and consist of limited hardware, software, and network equipment.
These costs also include setting up the personalized requirements of your company and the installation of hardware or software at your workplace.
Investing in VoIP systems is a quite pocket-friendly solution for companies looking for affordable and effective communication systems for the long run.
2. Call Recording
The importance of call recording is generally overlooked by most small companies.
It can protect your business by reducing the risk of liability and confusion when dealing with customer issues. Most importantly, it is one of the best tools for increasing employee performance and conversion rates.
The recorded calls can also be used for training purposes and identifying the sticking points that are holding back prospects from becoming loyal customers.
3. Device Friendly VoIP System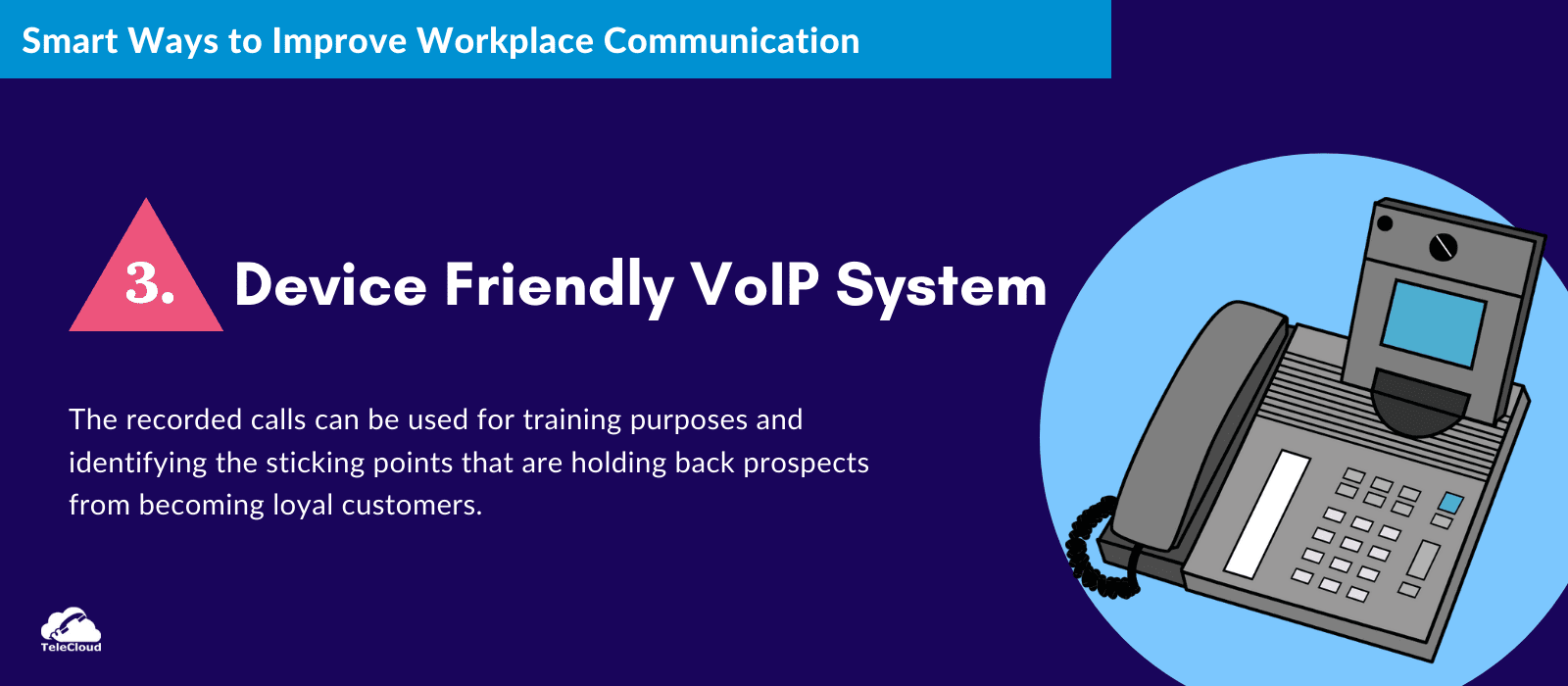 Getting your mobile workplace communication running properly can be a tough task. Multiple device types and a new remote working culture that we are all getting used to can create a huge challenge for your Information Technology department.
Your present VoIP system must meet the requirements of your business. When your staff is using their personal devices to conduct operations, you tend to put your entire organization in their hands.
4. Mobility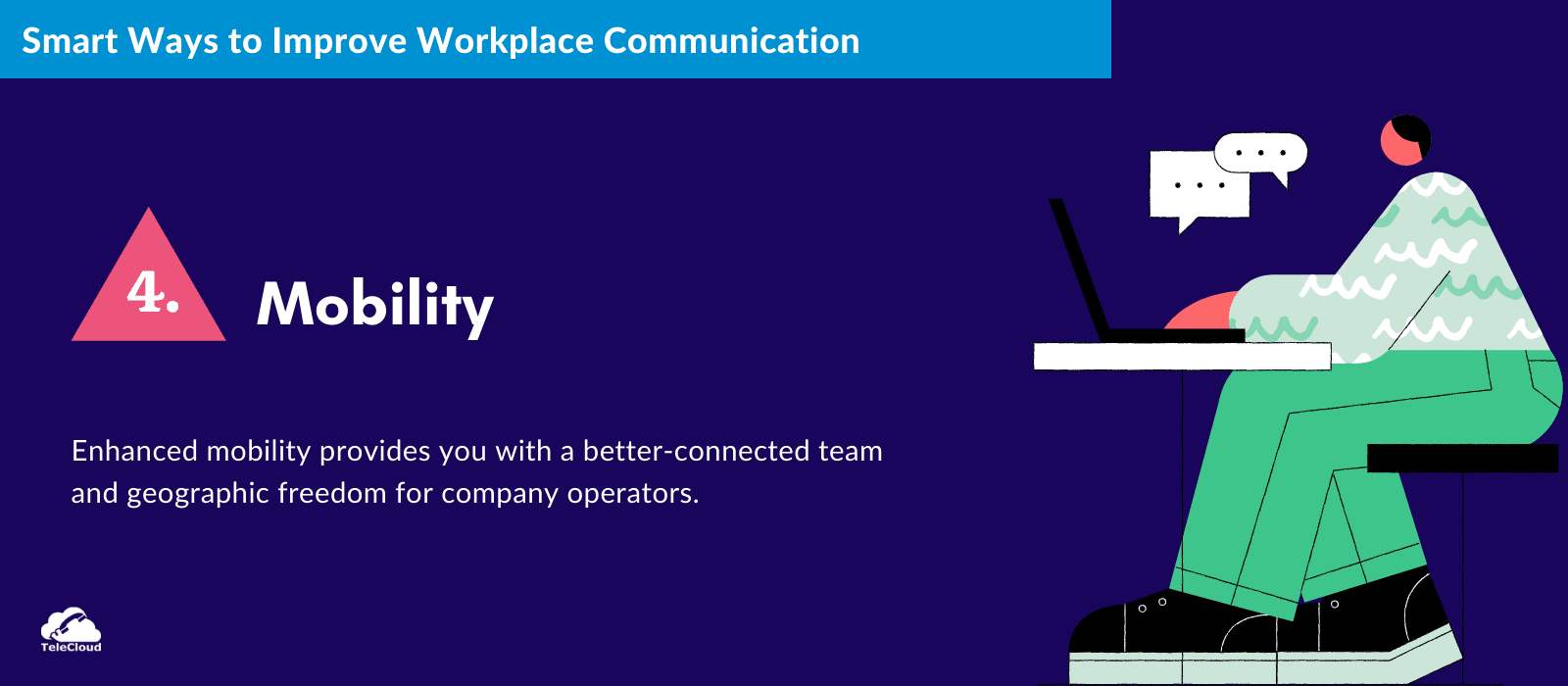 A complete range of workplace communication services specially designed as per your requirements. Enhanced mobility provides you with a better-connected team and geographic freedom for company operators. Mobility really means the ability for your team to work from anywhere, anytime, without the hindrance of the 4 walls of an office.
5. Scalability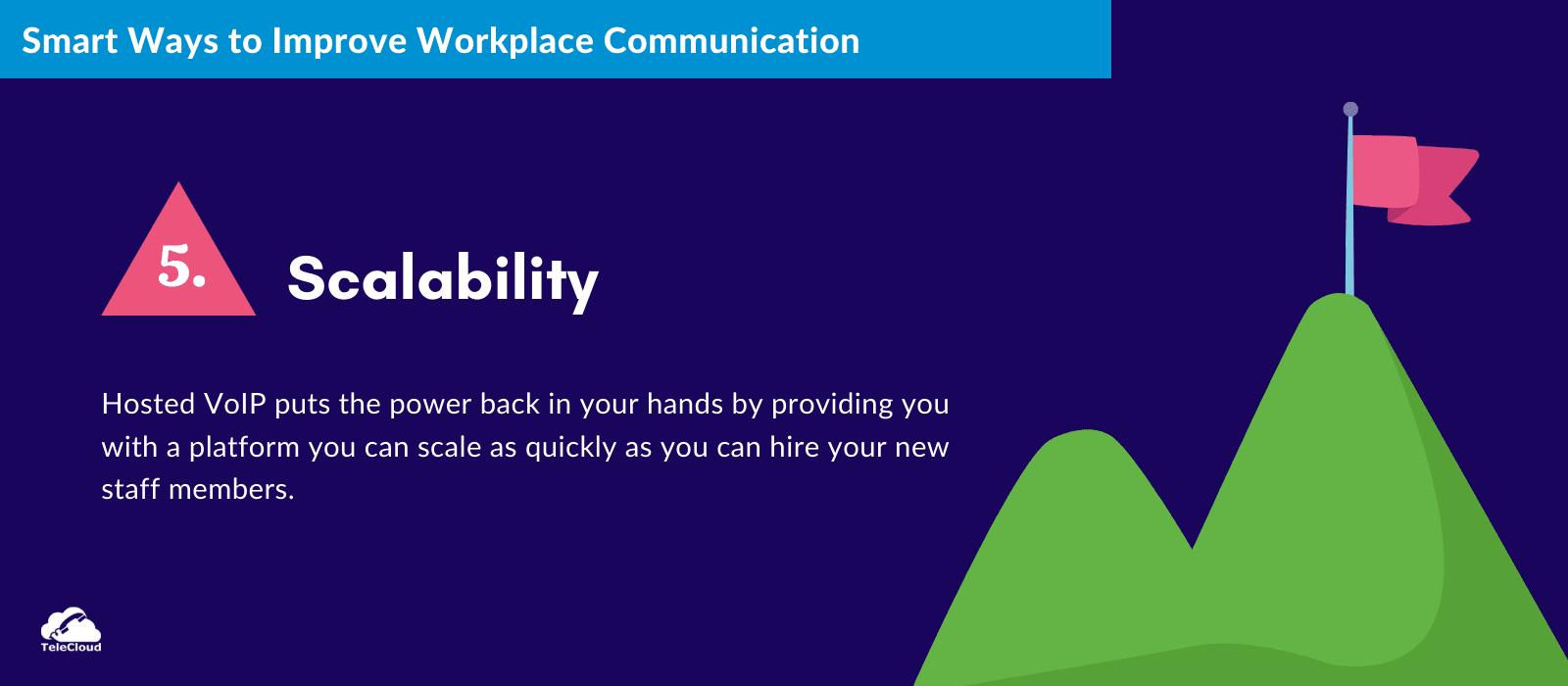 Planning for future growth is crucial when choosing a phone system. You may only have a handful of employees now, but as you grow, can your Communications system grow along with you without cumbersome cost? Hosted VoIP solution puts the power back in your hands by providing you with a platform you can scale as quickly as you can hire your new staff members.
6. Integration & Collaboration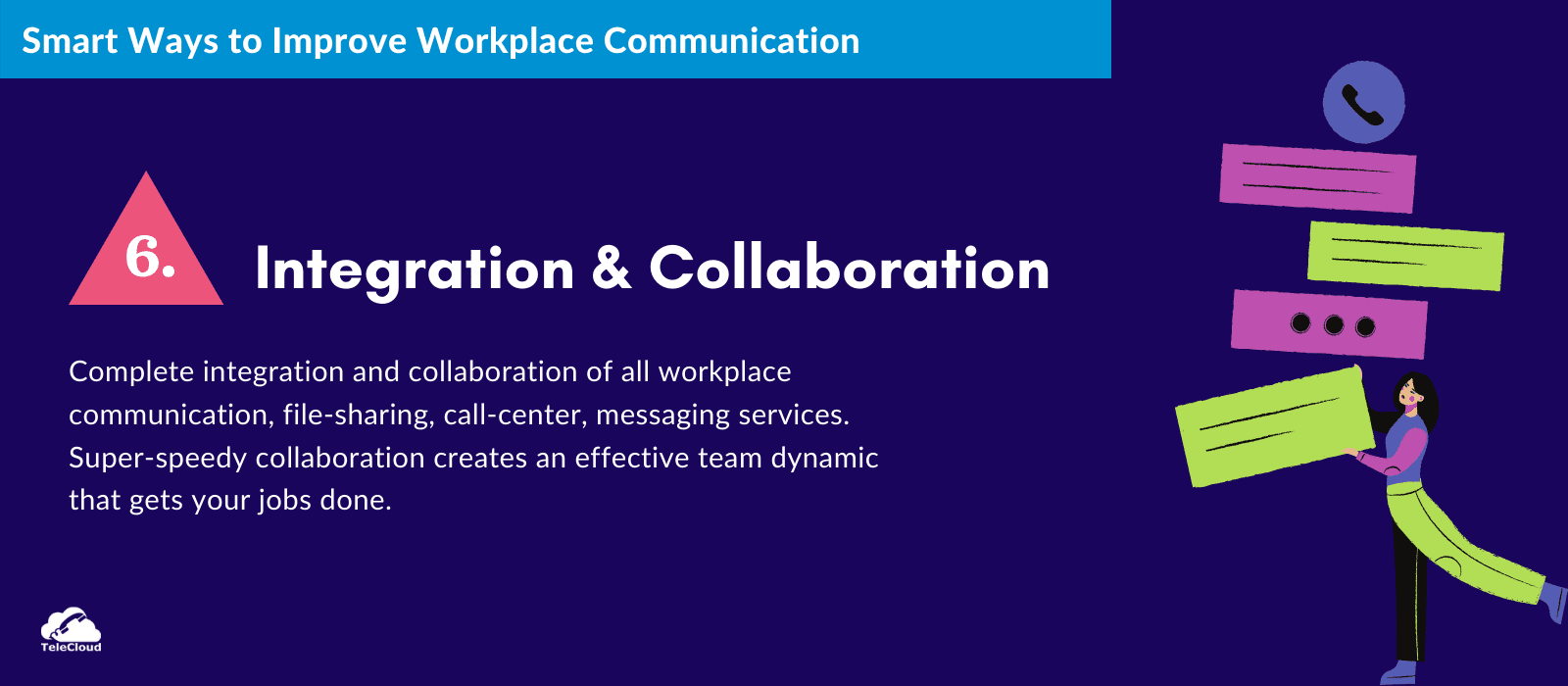 Complete integration and collaboration of all workplace communication, file-sharing, call-center, messaging services. Super-speedy collaboration creates an effective team dynamic that gets your jobs done.
7. Auto Attendants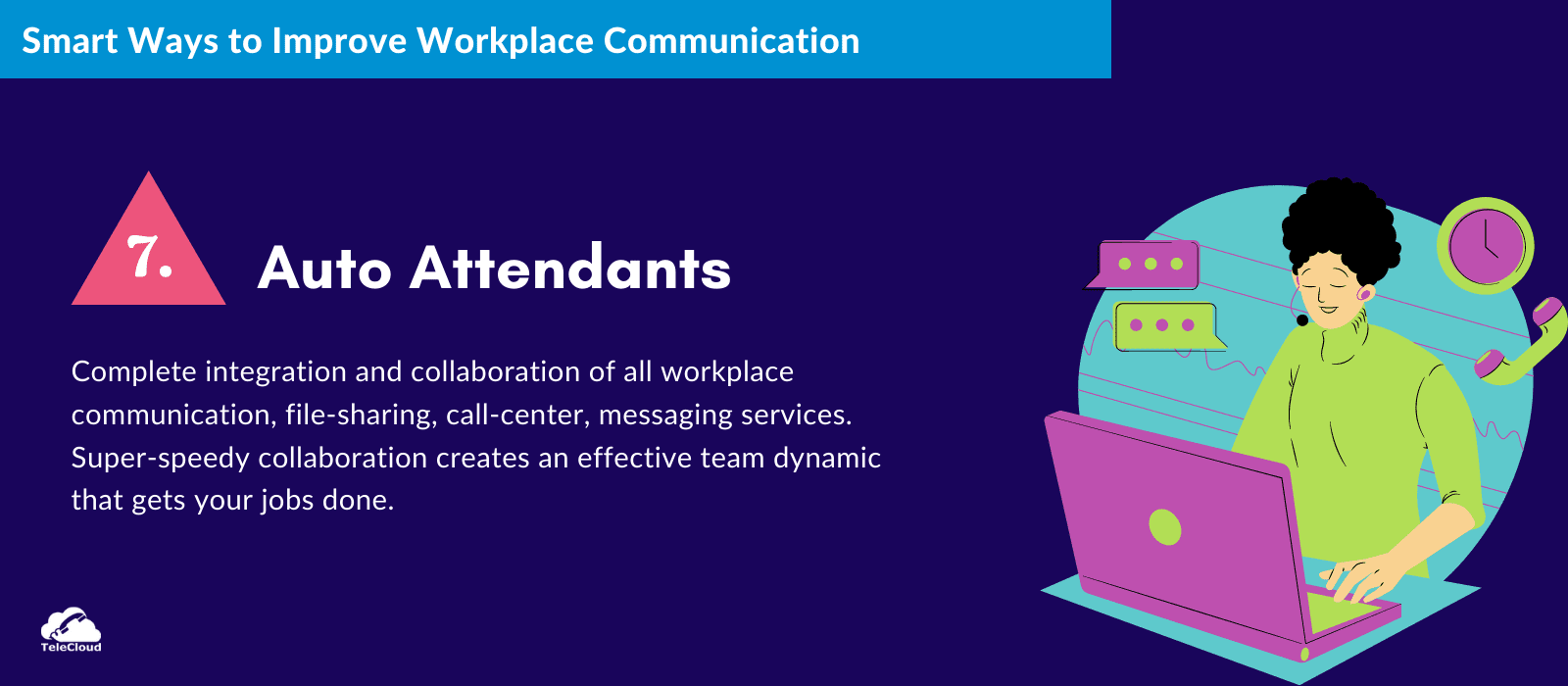 Auto attendants are known to offer invaluable experience to your customers. As they reduce the requirement for a full-time receptionist or assistance and the liability that comes along with hiring a person.
8. Voicemail Notifications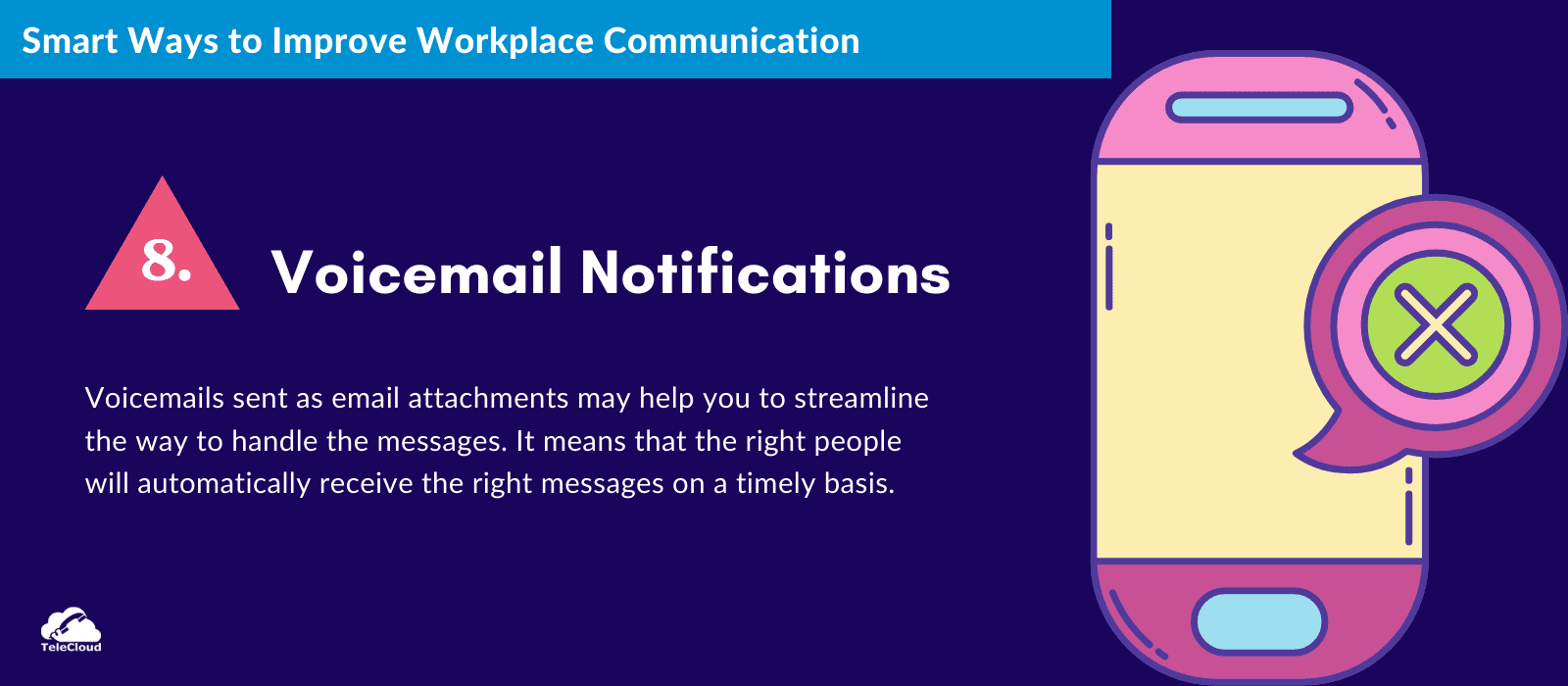 Voicemails sent as email attachments may help you to streamline the way to handle the messages. It means that the right people will automatically receive the right messages on a timely basis. No need to be at the office, in front of your phone, to see your voicemails anymore!
Also, voicemails can be transcribed so that your employees can even read or listen to the received voicemails without any hassles.
With these features, you can respond quickly to your incoming calls instead of checking traditional phone messages that might not be accessible at the time you received the voicemail.
9. Disaster Preparedness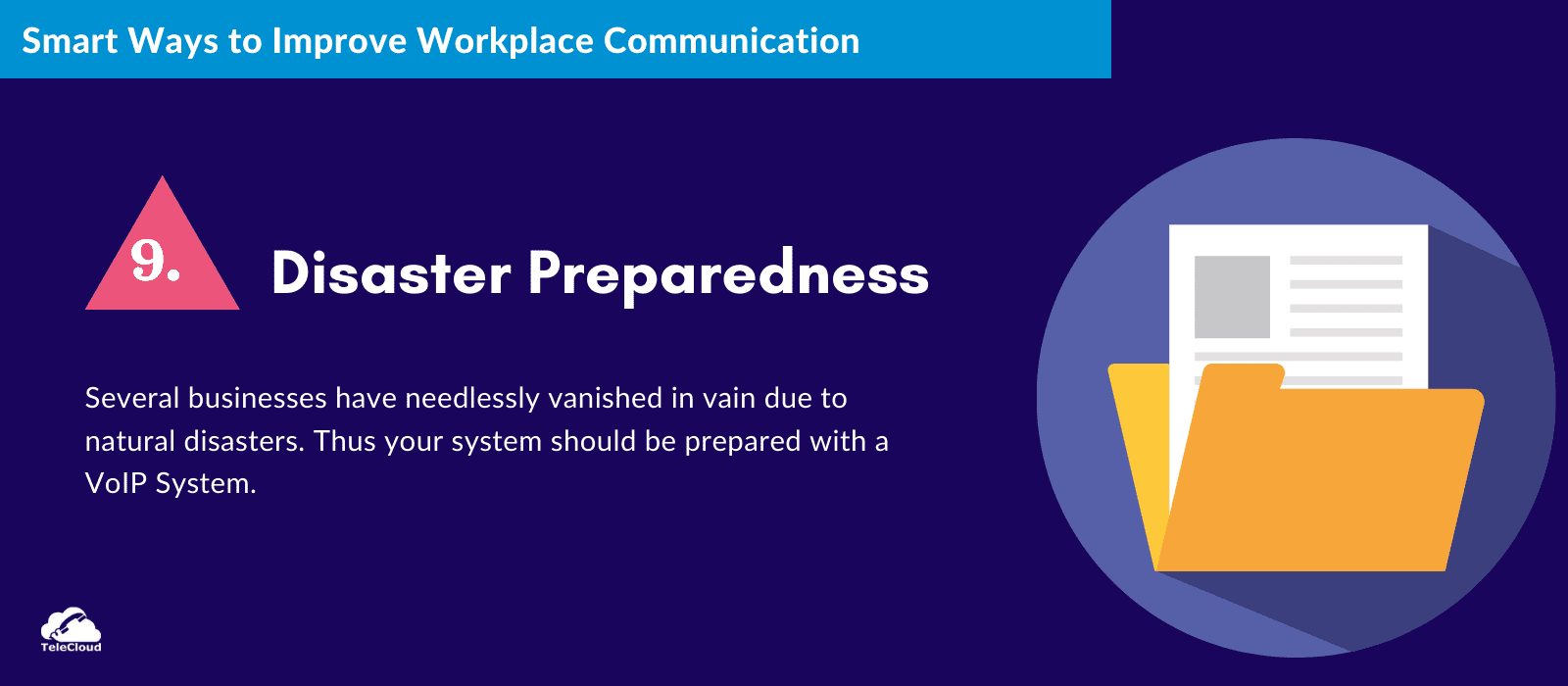 Several businesses have needlessly vanished in vain due to natural disasters and other threats in the last few years. It is because they were not prepared with a VoIP system that could keep them operating with the desired operations rolling in.
10. Strong Connectivity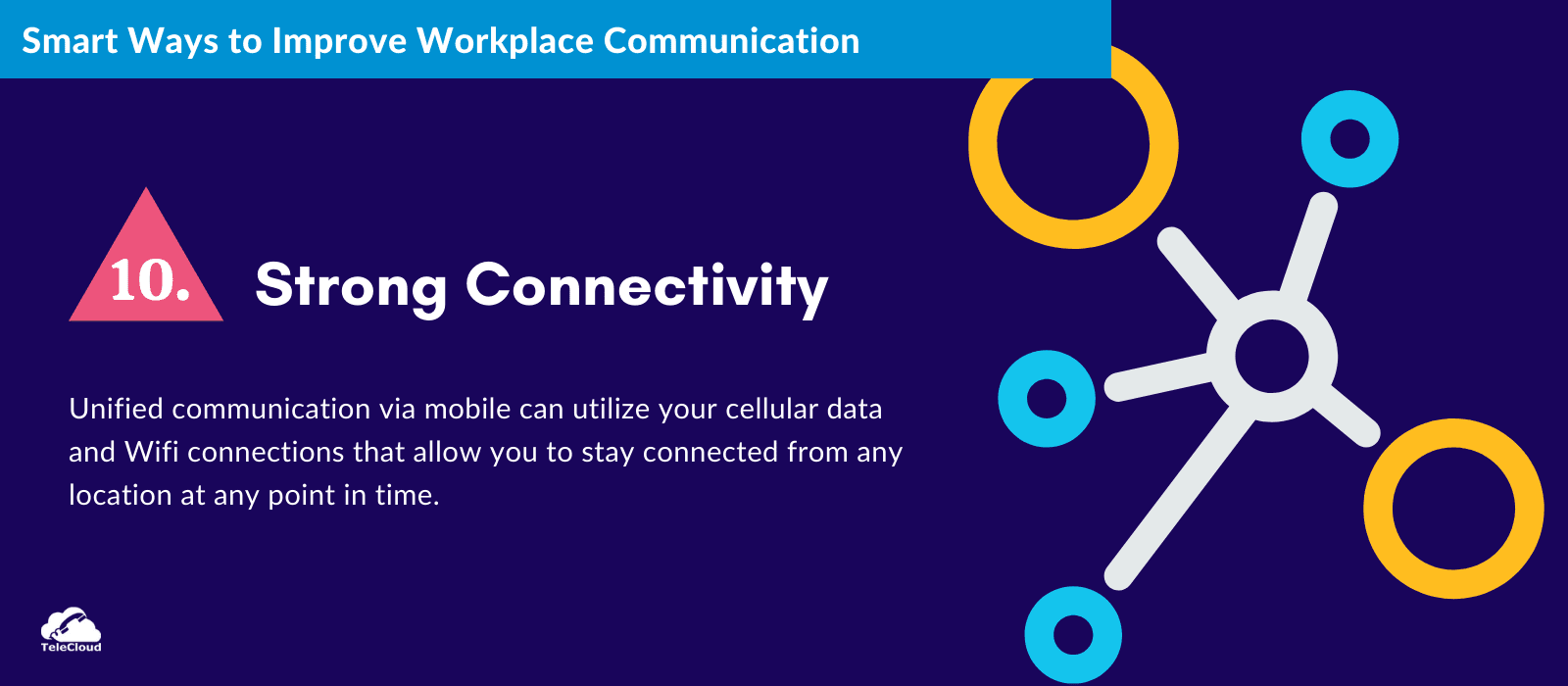 Unified communication via mobile can utilize your cellular data and Wifi connections that allow you to stay connected from any location at any point in time.
If your system does not offer all of these features, it may be time to move your workforce communications to a more robust telecom provider.
Why wait? Improve your VoIP for Workplace Communication!
Your ability to conduct business and be successful depends on a dependable, fully integrated communications solution. TeleCloud is the most extensive and unified cloud service for mid-market businesses.
Our value-based seat packaging provides maximum adaptability to address your business's needs. Our comprehensive options include Standard, Professional, and Enterprise Voice Services, and streamlines in-house processes for agents and supervisors.
Our services are integrated into a single web-based client, along with iOS and Android mobile customers, and include organizational interfaces to drive user adoption.